About Us
Company Profile
Executive Career Consulting (ECC) is a division of TARA Consulting Group, LLC.  Executive Career Consulting helps executives in a variety of industries enhance their existing career and/or transition to a new position that offers greater fulfillment, passion and sense of purpose, with accelerated results. Among our specialties are Technology/IT, life Sciences, Biotech, pharmaceutical, Clinical Trials, Engineering and legal, though we coach clients who are in other fields as well.
With one in every four executives changing jobs every year, it is more important than ever to have a skilled career management partner on your team. And outplacement research has shown that candidates who use career coaches find jobs 15 to 46% faster than those that don't! Your time is far too valuable to waste that 15 to 46% of time to join your next position.
We have honed the ability to recognize, guide and align who you are with what you do, identify your Authentic Vocation ™, and integrate them into a customized, proven career coaching methodology. Teresa Adams and her team assist you in identifying your transferrable skills, as well as passions, dreams, values, motivators and more to formulate your Authentic Vocation™.
The result? You increase your success, get faster results, and improve your level of fulfillment. This often translates into improvement in your financial life, home life, life/work balance, and your ability to make the more meaningful contribution you wish to make through your work.
"Your interview preparation was the best I have ever seen.  Your assistance in helping negotiate critical issues with my employer was excellent. The entire process was exceptionally smooth and professional.  Your groundwork has set the stage for a terrific next step in my career. I look forward to referring my best contacts to you!" — Stefan A.
About Teresa Adams – Executive Career Coach and Consultant and CEO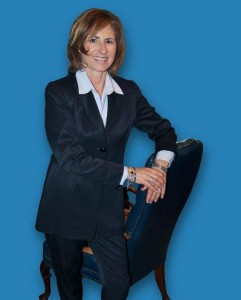 Teresa Adams, CEO of Executive Career Consulting, has been passionately helping individuals achieve their career goals as an executive search consultant, career coach and recruiter for more than 15 years. She has completed training for the Certified Career Coach credential. Teresa built her own multi-award-winning global search practice, Peak Performance Consulting, generating 7-figure revenues and becoming nationally recognized for her results. She has navigated two recessions, successfully helping to place hundreds of middle to senior level executives worldwide.
When her entire book of business disappeared as a result of 9/11/01, she set a new course and built a new business literally from the ground up in just 12 months. Teresa's industry focus has included the technology (IT), life sciences, biotechnology, pharmaceutical, clinical trials and legal industries, working with companies such as Lucent, Avaya, eResearch Technology and Omnicomm Systems. After representing these prestigious companies as their recruiting consultant for more than a decade, Teresa offers the executives she now individually- coaches the unique perspective of knowing how the hiring managers think "on the other side of the desk."  This gives her clients the unique advantage of state-of-the-art career development and job search skills plus a perspective that helps them ace key interviews and succeed in their search where others flounder.  As a recruiter, she could touch more than 500 people for one assignment – but only one will get the job.  In her role at ECC, she helps you be that one person!
Prior to running her own Executive Search practice, she worked for corporate America in the technology and telecommunications industries for ten years with positions in business development and sales. Teresa and Executive Career Consulting seek to coach you, the individual into an authentic, lucrative, lifelong career. Her unique and proven results-oriented process helps her clients to obtain accelerated results, deep internal satisfaction, and access to powerful, state-of-the-art job search strategies – in any economy.
Teresa is a Colorado native, and enjoys the lifestyle offered by Colorado.  She has lived and traveled to many different locales. Teresa "walks the talk" and makes time for meaningful relationships with her friends and family.